computer repair shop hanoi
If you have a problem with your computer ? 
Your computer is working so slow? want to upgrade computer ?
Sam computer repair home services in hanoi is what you looking for.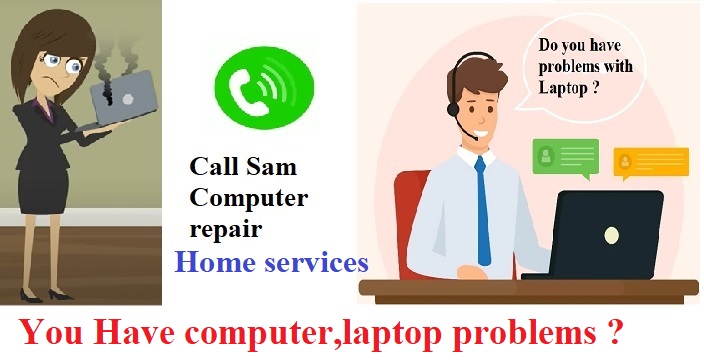 We provide home services. Our staff will come to your place to fix it. If laptop has serious problem with hardware our staff will come to your place and bring it to our shop to repair then bring it back to you !
call Sam: O88.888.3385 or whatsapp : +84888883385
Leave your computer frustrations behind. Whether you need a virus removed, a wireless network set up, or a PC, computer or laptop repaired, We has the expertise to handle your issue quickly and professionally.
We will come to your place to fix all problems of your laptops.
OUR SERVICES INCLUDE :
– Installation and Setup : Our technican will get your new computing system running, plus install software and hardware.
– Setting up window 10, 8 , windows 7, win xp for Macbook or Laptop
– Laptop/Macbook (Software/Hardware) Repair services
– Configuring printers, scanners and modems/routers
– Installing drivers and applications
– Virus, Spyware, Trojan, Spam Detect & Destroy
– Adding Memory, hard drives, CD/DVD Burners, etc.
– Data Backup and Recovery
– Home or HomeOffice Network, Wifi Design (increase the range of your wireless network) and Installation
– Fix acess facebook. In vietnam you can't acess facbook. we solved it.
– Computer Repair
From viruses to hard drive crashes, we can fix major PC, computer or laptop issues.
call Sam: O88.888.3385 or whatsapp : +84888883385



Contact us : Mr.Sam : O88.888.3385
Email : samnguyenduc1987@gmail.com
We only work in hanoi vietnam
Your problem is our solution no matter where it happens. At Sam's service, we pride ourselves on giving both individuals and businesses professional service.
We have local services in your area:
Cau Giay
Dong Da
Tay Ho
Hoan Kiem
Ba Dinh
Thanh Xuan
Co Nhue
……

call Sam: O88.888.3385 or whatsapp : +84888883385